Hiever is a professional manufacturer of hardware accessories for fishing boats, dinghies, deck boats, etc. Hiever offers a wide range of mooring accessories and deck accessories. The following article mainly briefly introduces the anchor accessories.
Key words:Anchor; Grapnel anchor; Folding anchor; Swivel anchor; Double swivel anchor; Bruce anchor; Delta anchor; Danforth anchor
Brand new SS316 anchors and anchor connectors from Hiever:
1. Foldable Grapnel Anchor
The folding grapnel anchor has a tremendous holding power. Folding grapnels include numerous gripping tines, making them perfect for anchoring to a rocky or uneven bottom. These anchors are frequently suggested for jet skis and small boats as backup or emergency anchors.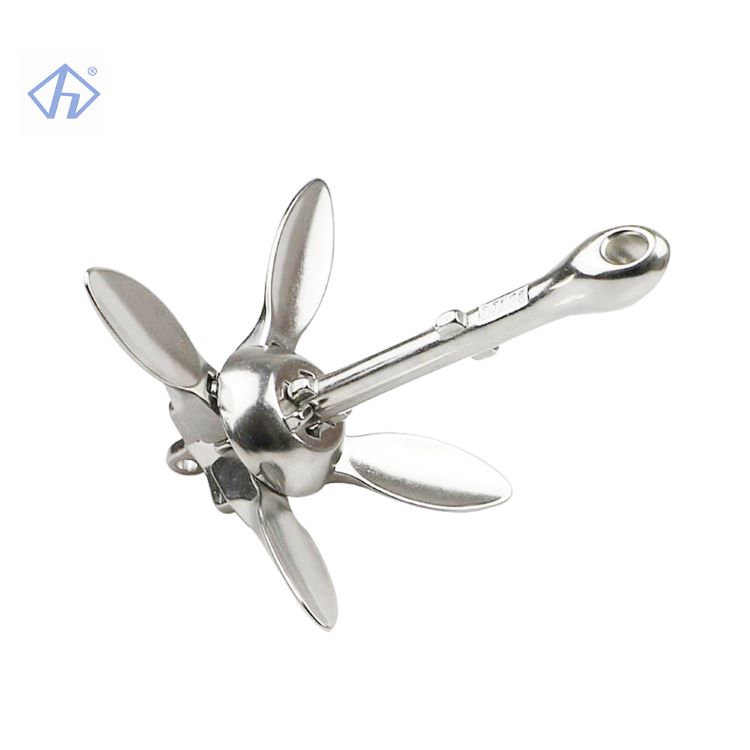 Click the picture to learn more about foldable grapnel anchor 
2. Swivel Anchor Connector
Anchor connectors are safe fall prevention anchor points of attachment for different kinds of boats. We adopt the precision casting process and produce the Swivel anchor connectors with high hardness and wear resistance through multiple and professional processes.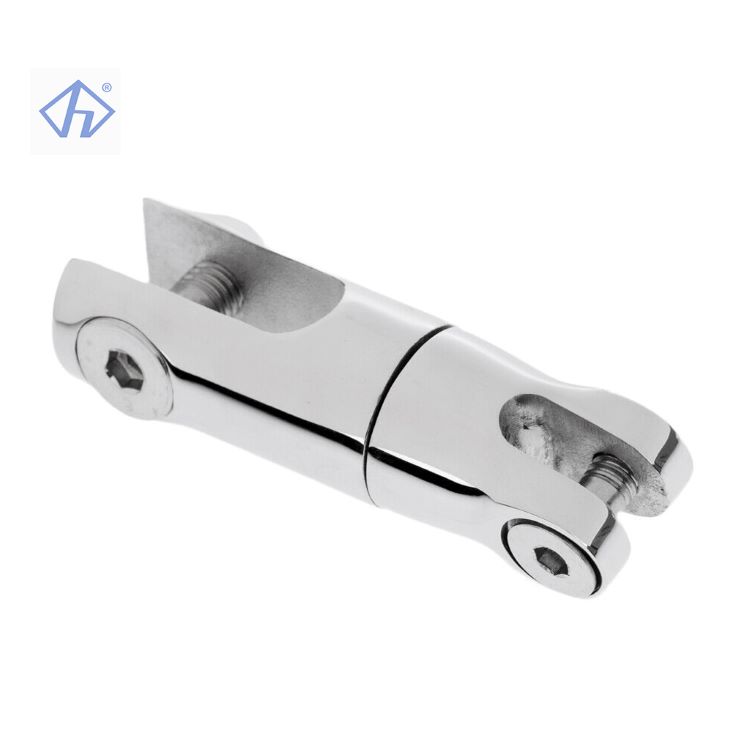 Click here to know swivel anchor connector more
3. Multi-Directional Double Swivel Anchor Connector
Double joint chain swivel connector has a multi-Directional rotating head as well as the ability to swing left and right, which lessens hull sway brought on by chain rotation. It has a longer useful life, is rust-resistant, and can endure prolonged submersion in seawater.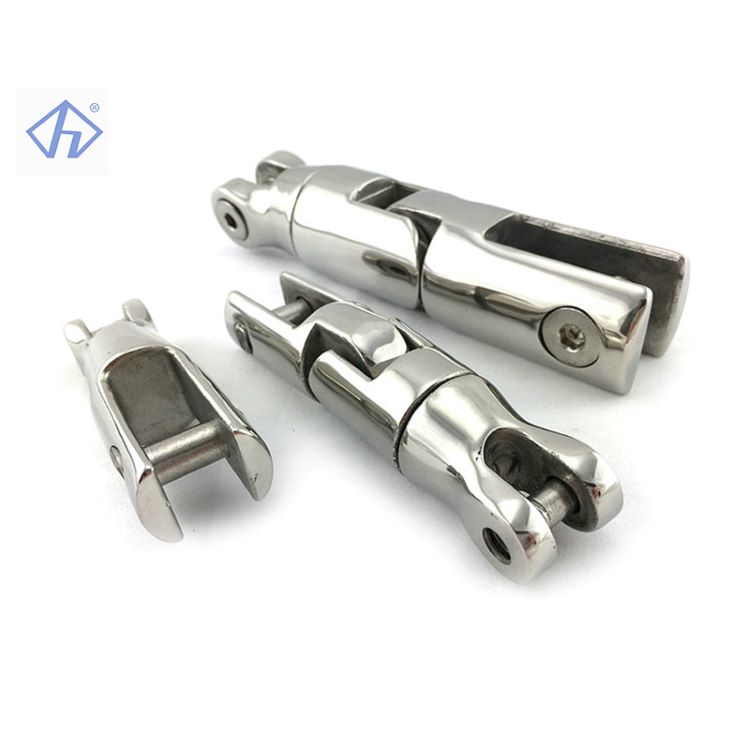 Click the website to learn about this cost-effective double swivel anchor connector
Traditional anchors supplied by Hiever:
1. Bruce anchor
The Bruce anchor, favored for its practicality, is one of the most popular types of boat anchors today. It has a "claw" anchor at the front end. It is more suitable for short-term use during the day when the water flow is calm. Different sizes and materials available.
2. Delta anchor
Delta anchor can effectively stay on most seabeds. Generally speaking, the grabbing force of delta anchor is 30 to 40% higher than that of bruce anchor. Delta anchor has stronger performance and can realize self launching,
3. Danforth anchor
Danforth anchor is a kind of light and small stockless anchor. From the appearance, danforth anchor has a flat fluke. Small fishing boats or cruise ships often configure it. Danforth anchor can be embedded in sand or muddy bottom.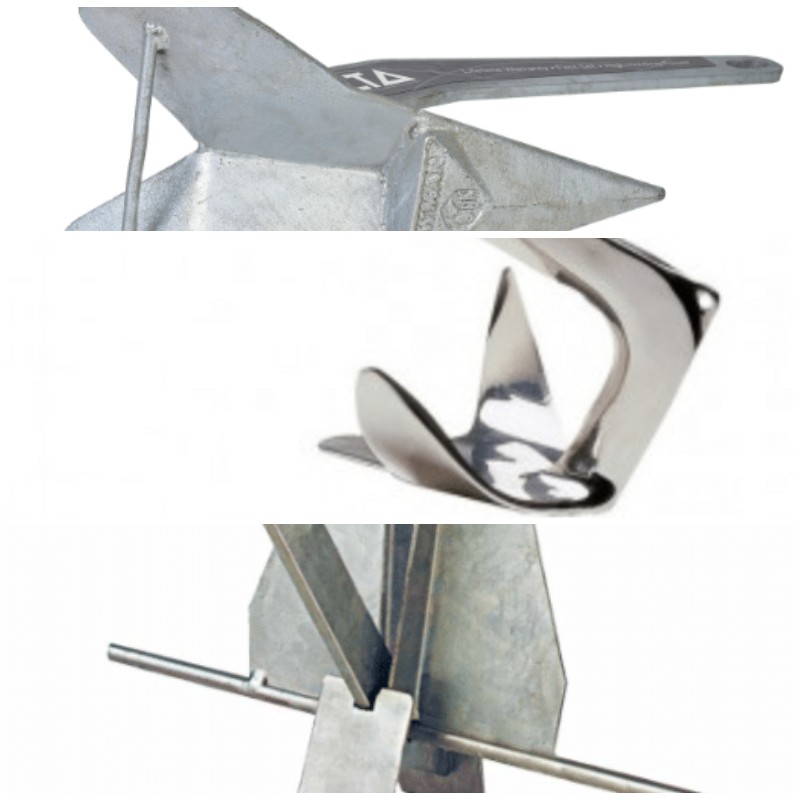 Visit Hiever website to know more high quality marine grade hardware products. 
https://hiever-metalworks.com/wp-content/uploads/2023/01/Hiever-anchors-accessories.jpg
800
800
Hiever Metalworks
http://hiever-metalworks.com/wp-content/uploads/2021/11/Hiever-Logo.png
Hiever Metalworks
2023-01-17 04:33:36
2023-01-17 04:39:08
A Brief Introduction About Marine Grade Boat Anchors