Stainless Steel Boat Vent Provides Efficient Ventilation
  Installing a Stainless Steel Boat Vent is the good way to enhance the safety level of your boating experience . Having an open vent in a cabin or on the deck  is a safe and efficient way to keep the air fresh, clean and free from fumes and pollution as well . Boat stainless steel vent allows high volumes of air flow in and out of the vent, this makes air ventilation for ventilating engine rooms and other areas of the boat.

     The larger the boat you own, the larger the vent you will need. If you are purchasing a new boat, look for a vent that is made from a stainless steel material. It will provide added protection to the interior of the boat and make it safer for the passengers.

     One benefit of installing a boat ventilation system is that it will keep your cabin dry. Many times water is allowed to accumulate in a cabin during the warmer months. In order to keep the cabin dry, you can install a boat ventilation system that is designed to pull the excess water from the cabin into a system of tubing. This will provide the cabin with adequate drainage to help keep your cabin dry.

     Another benefit of having a boat ventilation system installed in your cabin is that it will keep debris from entering the cabin. Some of this debris is quite hazardous to the health of your passengers and can result in serious injury.


     Installing a boat vent will also help reduce the amount of heat that escapes from your cabin.  If you are operating a boat on the water, you should try to avoid sitting in your cabin for long periods of time. During the summer months, especially in warm weather, it is essential that you keep your cabin cool.

     A stainless steel boat vent is an inexpensive and easy to install which also protect your family and the environment from potentially harmful toxins and fumes, keep offering you with a comfortable place to relax too . It is really worthwhile for the health and safety of you and your family who dream the nice holiday time on the boat  .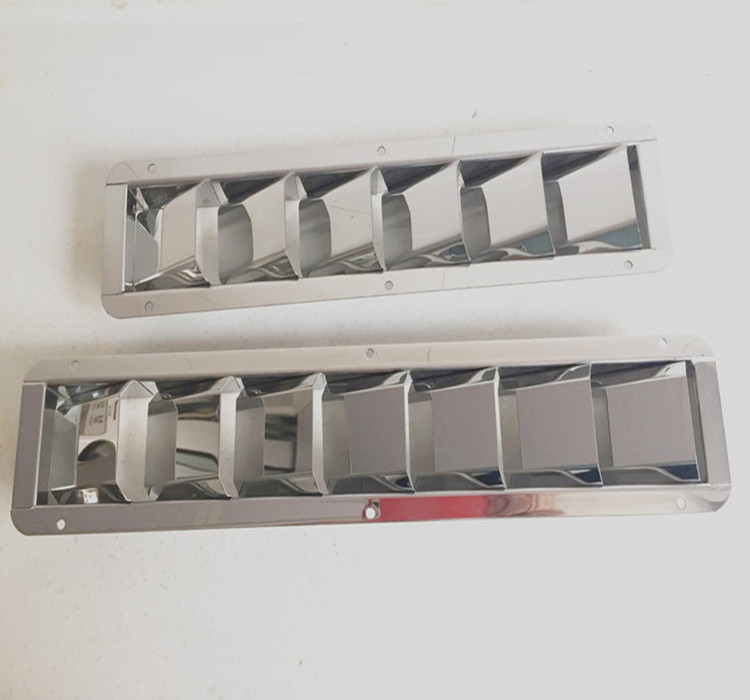 https://hiever-metalworks.com/wp-content/uploads/2021/11/1-210PG23055T9.jpg
700
750
Hiever Metalworks
http://hiever-metalworks.com/wp-content/uploads/2021/11/Hiever-Logo.png
Hiever Metalworks
2021-01-20 08:55:34
2021-11-13 11:05:34
Stainless Steel Boat Vent Provides Efficient Ventilation