What Is The Qualified Marine Grade Stainless Steel Casting Hardware?
What Is The Qualified Marine Grade Stainless Steel Casting Hardware?
If you are the buyer of  marine grade stainless steel hardware ,when you source this products from google or B2B platform, every supplier would tell you that their product are high grade, good quality . From their website and other information they send ( photos or videos ) to you , it seems there is not any quality problem of their hardware products .
So you choose one supplier to place your order, maybe you find the supplier who is the long time member of Alibaba, you assume that the quality of this company is good ,you place order and  everything go smoothly until you get the goods.
When you get these marine stainless steel hardwares, you find most of them looks good, but when you see the product carefully one by one, you can find the small flaws on the products(photo as below) :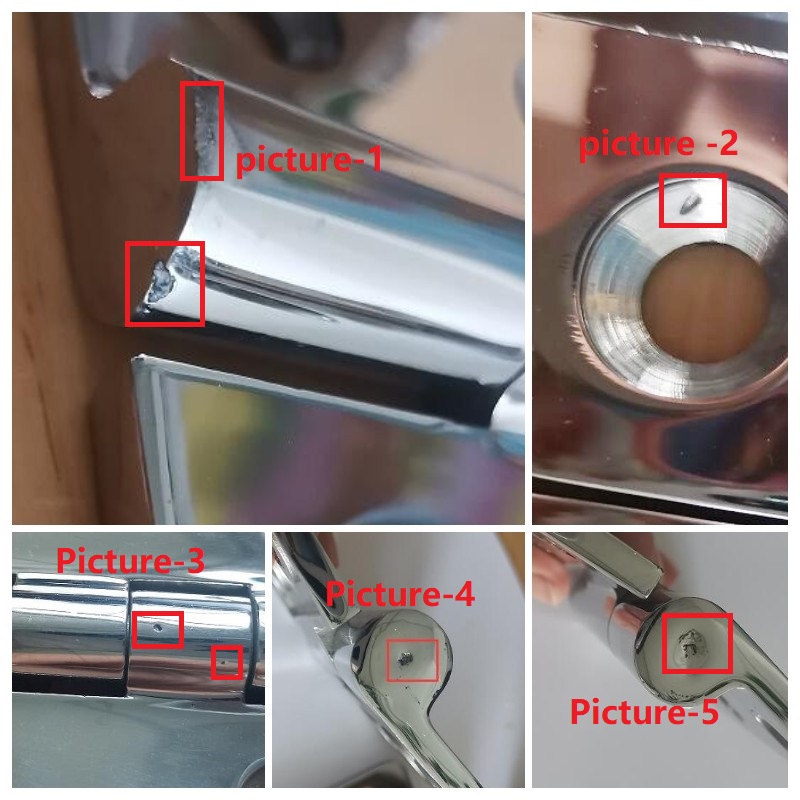 Picture 1,2 and 3:  the problems occurred in the investment casting process .
Picture 4 and 5:  the problems related with the welding and polishing process.
These small flaws on the stainless marine grade hardware make you unhappy, so you decide to contact your supplier, two results: one is that they will tell you that is normal, these small places do not affect your usage and they refused to change the new one for you; the other one is that they promised to change the better one for you, but you need pay the freight again and they ask you to send back the hardware you picked out for replacing. Both the two solutions can not make you happy ,but you can do nothing …… You are very upset and do not know how to do in the future:need find a new supplier, how about the quality and service of the new supplier ? or keep business with the same supplier ? This is a true story happened on one of our customer (before he finds our company).
Now Hiever can give you the correct answer ! You should change these kind low quality supplier immediately!
And Hiever can tell you clearly that any marine grade hardware with these flaws are not qualified! What is more ,these small flaws will easy to rust when you use them in the sea and other harsh accasions even the material is SS316.
Hiever focus on providing you the real qualified high quality marine grade Stainless hardware for customers all over the world with many years! We inspect every product before shipment and the most important all, we inspect strictly during every process, the unqualified parts can not deliver to the next step, this can ensure that the final finished products are the qualified! Hiever promised that you can never find these unqualified marine hardware from our orders !
In a word , choosing one professional supplier with both strict inspection and high level production standard is very important ! Contac with us now to find what is the standard of the high quality marine grade stainless hardwares ?
https://hiever-metalworks.com/wp-content/uploads/2022/12/marine-stainless-polished-pipe-fitttings.jpg
800
800
Hiever Metalworks
http://hiever-metalworks.com/wp-content/uploads/2021/11/Hiever-Logo.png
Hiever Metalworks
2022-12-20 10:30:26
2022-12-23 02:23:52
What Is The Qualified Marine Grade Stainless Steel Casting Hardware?