Reasons For Choosing Industrial Heavy Duty Stainless Hinges
The common type of Heavy Duty Steel Hinge is the galvanized metal hinge,these galvanized hinge is often found on the doors of commercial grade buildings, it can be used in other applications as well.Commercial industrial hinges are designed to support heavy loads of up to fifteen thousand pounds, or nearly twice as much weight as regular hinges. For these types of hinges, you will need to use a hot galvanized treatment or poweder coating to prevents corrosion.

If you have more budget,we would like to recommend you the stainless steel casting hinges , it is supreme corrosion resistant and very sturdy for long use life .  Most surface treatment for the stainless steel industrial casting hinges is the mirror polishing , it make the hinge mirror-like with comfortable touch. There is not extra polishing while the hinges application is industrial site that the installed positions is inside which nobody can see the hinge from external view, however even the rough casting stainless hinge, the advantage is worthwhile for the users.

Another reason we recommend heavy duty stainless steel hinge is that the whole material is 100% SS304/316 which is much durable and reliable than the common steel material , these SS stainless steel hinge can last for many years under the proper maintaining .Especially under the hard environment outside , the common steel hinge can became rusty easily , even impact the usage and function of the hinge , thus you had replace the rusty hinges with more money and time , you will find it is really the waste of time and money to choose the common steel hinge at the beginning .

Our company focus in stainless steel industrial heavy duty hinges many years , please contact with us for more information and suggestion .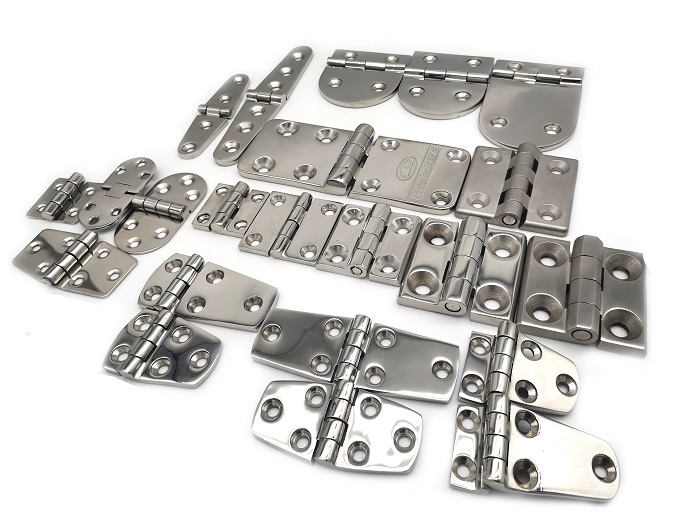 https://hiever-metalworks.com/wp-content/uploads/2021/11/1-210PG54S1Y8.jpg
552
708
Hiever Metalworks
http://hiever-metalworks.com/wp-content/uploads/2021/11/Hiever-Logo.png
Hiever Metalworks
2022-01-07 08:50:32
2022-03-11 02:11:31
Reasons For Choosing Industrial Heavy Duty Stainless Hinges