What You Should Know About Marine Fuel Tank Vent
 Vented fuel tanks proves to be helpful in maintaining fuel's chemical properties, which can be damaged by age-long exposure to air or water. They isolate gas and oil in the tank from air and water. Unvented tanks are more likely to increase fuel consumption due to lack of ventilation.

     An alternative solution is to choose a fuel tank with a low venting system, that is, a ventless tank. Ventless tanks are specially designed with such a venting system that can stop formation of vapors, dust or fumes. This technology is adopted by every marine application including offshore applications, powerboats and commercial marine applications. These systems are available in different configurations to fit most boat applications including gas, diesel, grain, kerosene and other liquid fuels. You can make selection according to fit your specific application.

     Whatever you choose, it is important to find out about the manufacturing technologies used to manufacture the mating system for the tank vent. Make sure that the marine fuel vent is replaceable. A Marine Fuel Vent made of heavy-duty 316 stainless steel, marine grade can be a perfect choice, which has the greatest corrosion resistance and durability in seawater environment. It is easy to install without drilling or welding. It can directly replace old or damaged parts.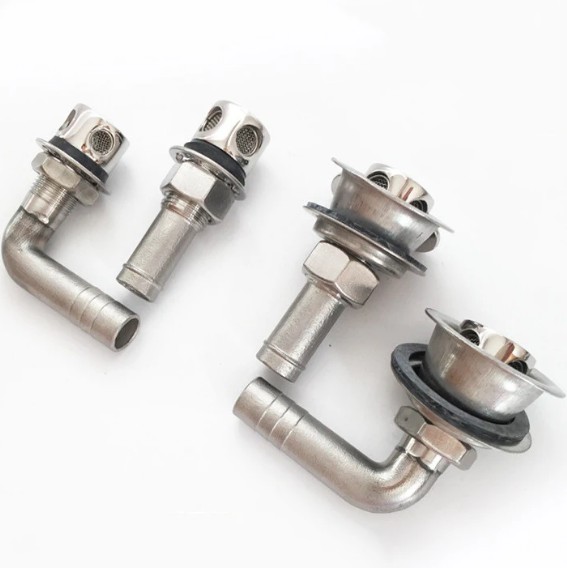 https://hiever-metalworks.com/wp-content/uploads/2021/11/1-210P6200Z0U4.jpg
568
567
Hiever Metalworks
http://hiever-metalworks.com/wp-content/uploads/2021/11/Hiever-Logo.png
Hiever Metalworks
2020-06-25 09:02:23
2021-12-14 06:53:37
What You Should Know About Marine Fuel Tank Vent