Important Noets For Choosing Marine Grade Handrail Hardware
      Marine Handrail has been a popular products for many years and is often seen in related places such as boat, office, home. There is no doubt that it provides security to these places, but the installation process can be a lot more complex . This is especially true if you are planning on using marine handrails on ships or boats.

     Marine handrail hardware generally consists of two parts: the rail itself and the bracket. The rail comes in a variety of sizes, including standard dimension and customized  for boats and ships.

     When buying marine handrail hardware, you should keep in mind some important things. For example, if you are using a rail that is designed to be used on a boat or ship, you will need to make sure that it is strong enough to hold the weight of an adult standing on it. You also need to consider the clearance issue to ensure the hanrail will be istalled properly.

    Once you have decided to use the marine handrail ,make  make sure that your hardware is installed correctly. And lastly, always remember that you must always be careful in the installation process, to avoid the damage of your marine railing and other items .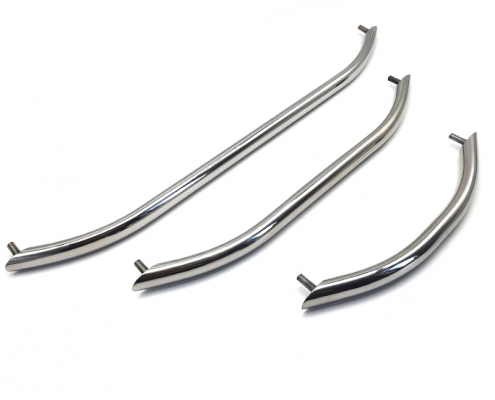 https://hiever-metalworks.com/wp-content/uploads/2021/11/1-210PG02Z0334.jpg
750
750
Hiever Metalworks
http://hiever-metalworks.com/wp-content/uploads/2021/11/Hiever-Logo.png
Hiever Metalworks
2018-04-28 09:43:23
2021-12-17 11:30:08
Important Noets For Choosing Marine Grade Handrail Hardware