Marine Yacht Hinged Jaw Slide With Bolt Quick Release Bimini Top Hinge Rail Mount Clamp
Yacht hinged jaw slide is a rail mount bimini top fitting, also known as hinge rail mount clamp. When installing the hinged rail mount clamp, it needs to be used together with the canvas-specific top cap. Welcome to visit more high-quality hardware products such as hinge, cleat, deck fill, pipe hardware, etc.
Heavy Duty Stainless Steel Canvas Jaw Slide (22/25mm) Clevis Slide Bimini Top Jaw Slide Rail fittings
Material:AISI316 by Investment Casting
Dimension: 22mm/25mm/30mm/38mm/50mm
Feature of Jaw Slide With Bolt Quick Release:
Clip-on Installation, more flexible allow slight Error
Two screw/bolts that can be adjusted (The outer bolt can be replaced with a quick release)
The two bolts of the hinged jaw slide make the connected pipes tighter and less prone to shaking. Buyers can choose hinged jaw slide with double bolt or hinged rail mount clamp with one bolt and one quick release according to their own needs. The advantage of Hiever bimini top rail clamp is that there is no need for install fittings or fasteners (such as screw) to the clamped tubing/piping.
We do not support claims other than quality problems, if there is any problem, you can contact us 24 hours a day and 7 days a day. All our hardware products are currently on hot sale, and all products are available in regular stock, except bimini fittings, we also offer marine grade  hinge, cleat, rail fittings, pipe hardware, deck fill and bow chock and other yacht hardware products.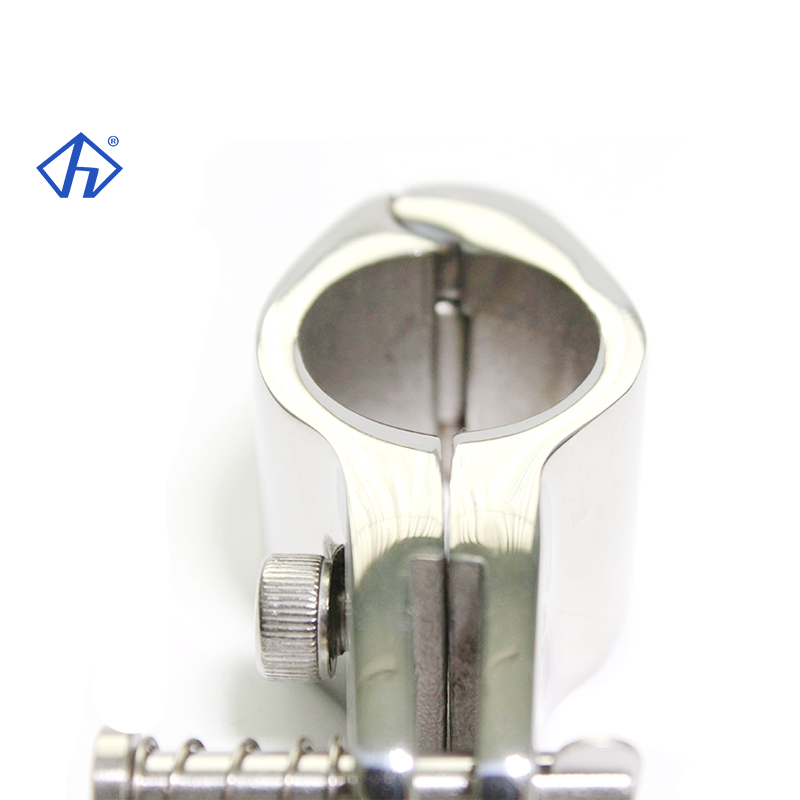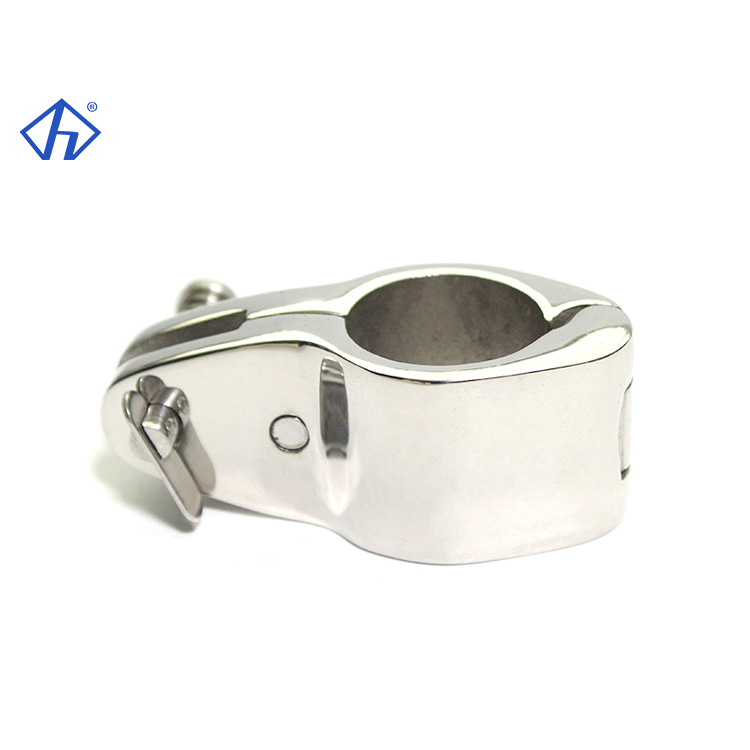 Other Recommended Bimini Fitting