Heavy Duty Stainless Steel Canvas Jaw Slide (22/25mm) Clevis Slide Bimini Top Jaw Slide Rail fittings
The jaw slide is one of the canvas accessories. Jaw slides are a very popular tool and are often used to hold bimini tubing. The eye end is held firmly by Clevis Slide to support the pipe. You may find more top-notch bimini tops fittings, rail mounts and pipe fittings from our company website
Heavy Duty Stainless Steel Canvas Jaw Slide (22/25mm) Clevis Slide Bimini Top Jaw Slide Rail fittings
Tube: 22mm, 25mm
Appearance: Mirror Polish
Material: 316 Investment Cast Steel
Feature: The jaw slide can be simply adjusted using two screws.
Hiever jaw slide is made of high-level stainless steel 316 material, which is not easy to be oxidized and rusted; Yacht jaw slide is specially cast with multiple layers, so it has higher hardness and is not easily deformed.
The Jaw slide is mainly installed at the connection of the bimini support rod, and the hole in the middle of the jaw slide is mainly connected to the rail or the tubing. When installing this heavy duty jaw slide, you need to pay attention to find the installation position. And the diameter of the connected tube must be equal to or slightly smaller than the diameter of the jaw slide.
Currently our bimini top jaw slide products are in stock. We also sell other various and multi-specification hardware products like rail fittings, deck hardware, hinge, cleat, fill, vent, cabinet fittings for boat, yacht, RV, truck and trailer and so on. We are looking forward to working for you soon!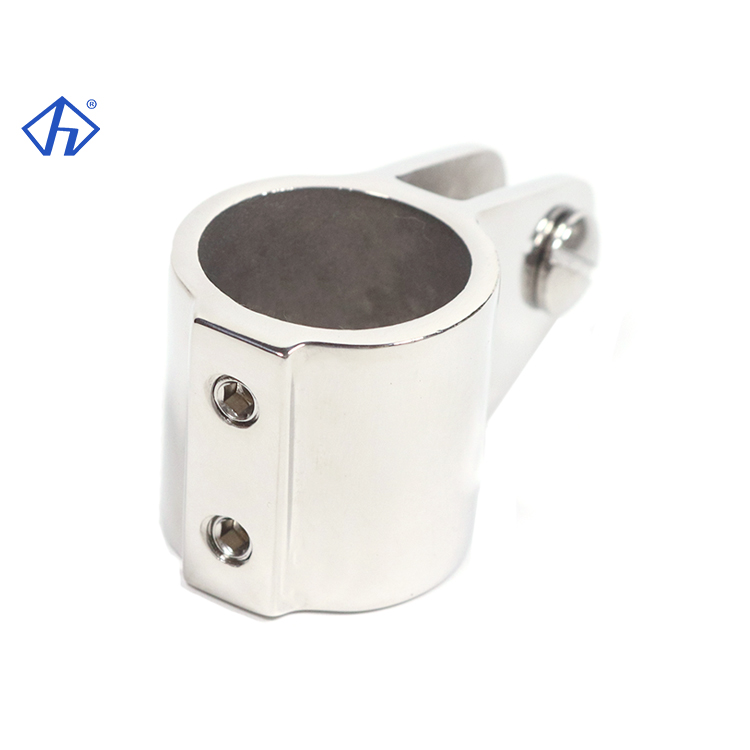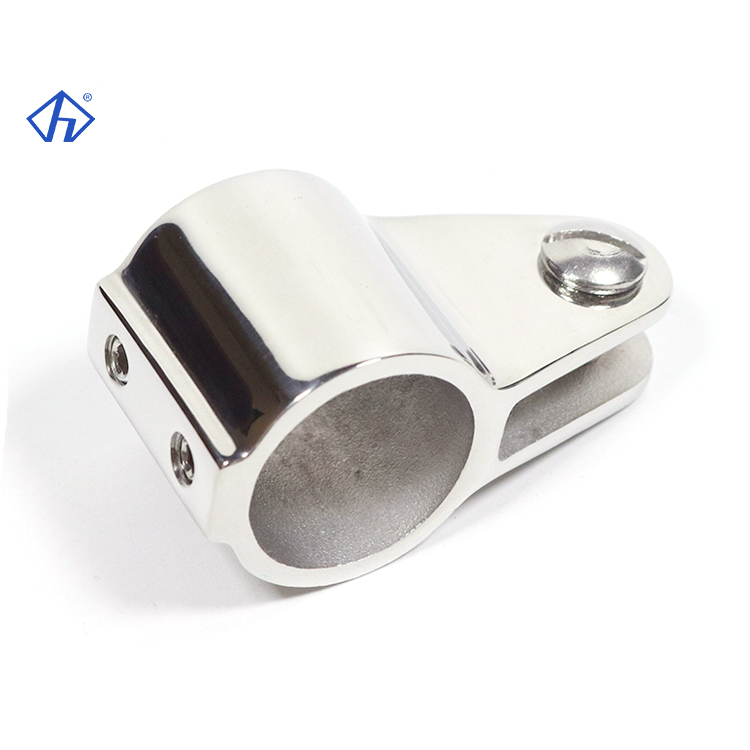 Other Recommended Bimini Fitting