Marine Stainless Parts -Why Choose It For Your Industrial Project ?
 Choosing to use Marine Grade Stainless Steel for a multitude of industrial projects is a smart decision.There are countless benefits to selecting this product as opposed to all the other choices compared with other material , 
Using stainless steel in any project  is able to withstand a lot of abuse . Marine grade steel is incredibly tough and durable. Not only does it come in a variety of sizes and shapes, but it has the ability to resist a lot of corrosion and scratches.
Using marine grade stainless steel for your projects will give you everything you need without having to worry about damaging the product because of excessive friction from other items. In many cases, you can get a cleaner, more uniform finish if you would be able to use typical stainless steel parts  
Using high quality materials is a great way to keep costs down and the overall price of the project down as well. Because these products are typically used for a variety of projects in both commercial and home settings, they tend to cost less. It is usually very easy to find a specific type of stainless steel parts that is used for specific types of projects.
One of the most important advantages of using this type of quality material is that it is almost maintenance free. This means that when you are done with a project you can simply throw away the parts. This saves you a lot of money and time because you will not have to run here every couple of months to get your hands on maintenance parts.
Now that you know a few of the benefits of using
Marine Grade Stainless Steel Parts
  for projects around your home or for business needs, you should have no trouble coming up with different ways to utilize this product for your needs. Choose the professional supplier like us , let us know exactly what you need for the your project ,Hiever can offer your standard stainless steel parts what we have and customized parts as well, we will offer you the most appropriate offer to save your projetc budget  .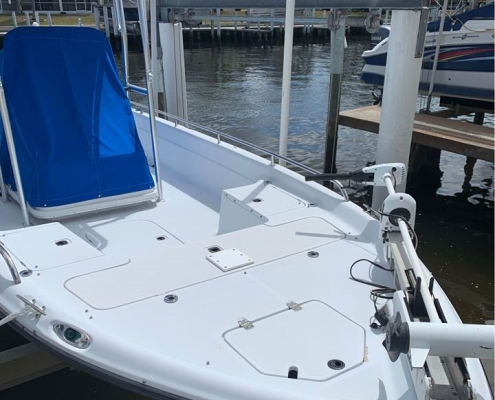 https://hiever-metalworks.com/wp-content/uploads/2020/05/yacht-boat-stainless-hardware.jpg
703
720
Hiever Metalworks
http://hiever-metalworks.com/wp-content/uploads/2021/11/Hiever-Logo.png
Hiever Metalworks
2020-05-18 09:06:55
2021-12-17 11:13:39
Marine Stainless Parts -Why Choose It For Your Industrial Project ?