How to Choose a Boat Cross Bollard
Even you are not a fisherman ,then you should know how important to have a Boat Cross Bollard on your ship or trailer.  Nobody want to make a mistake that could cost you a lot of money, so make sure that the pole is secure before you load your items onto the trailer or ship.When looking for a pole for a bollard ,you should ensure that it is strong enough and durable enough to withstand any weather conditions that you may encounter on your fishing trip.  It is always a good idea to have two different poles with you so that you do not end up losing one when you need it most.
The advantage with using a stainless steel pole for the safety purposes is that they can be used for years ,you do not have to worry about rusting and cracking which can happen over time. Stainless Steel Marine Grade Bollard are also very useful in many different types of environments. For example, if you are at the beach or in a river then you will need to have a strong and reliable bollard.
Finally , you need to pay special attention to the steel wire. The wire should be strong and durable. You should be careful not to use a thin wire.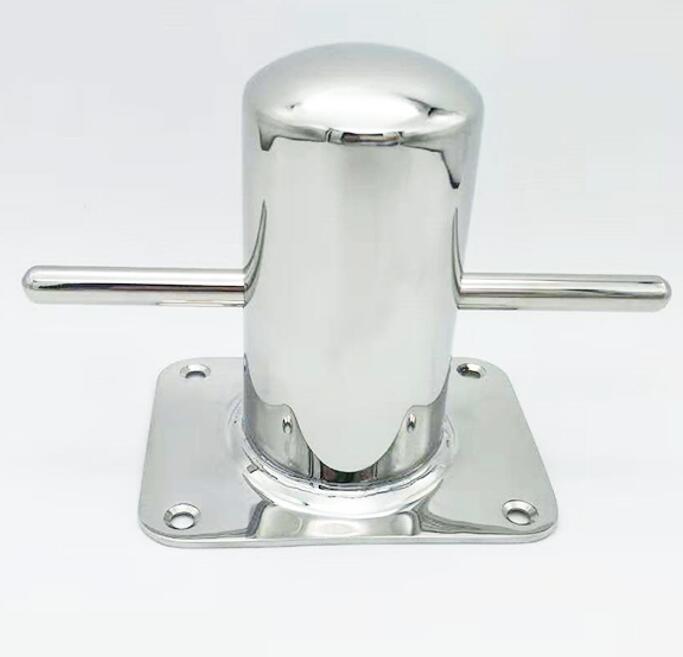 https://hiever-metalworks.com/wp-content/uploads/2021/11/1-210PG44544G9.jpg
657
683
Hiever Metalworks
http://hiever-metalworks.com/wp-content/uploads/2021/11/Hiever-Logo.png
Hiever Metalworks
2020-02-21 09:14:32
2021-12-14 12:34:39
How to Choose a Boat Cross Bollard