What is Yacht Hinge Hardware?
If you are looking for replacement hinges for your yacht then we can help you with that too.There are many different options available for yacht hinges in the market .
 These are also very easy to install as well, especially when you take the time to use professional services. They are extremely durable and strong, and so you don't have to worry about them rusting or failing to operate properly.You will find many types of hinges for yacht. You will find the most common types available are those made from steel. This is because this is the easiest material to work with and it is also strong and durable metal.

The stainless steel 304/316 hinge are the most ideal choice for yacht , because stainless steel material is anti-corrosive and durable  .Hiever offer both casting and stamping stainless hinges,both of the two hinges can be customized based on customer drawing or actual sample hinge part . What is the difference between the stamping and casting hinges ? Contact us for professional answer.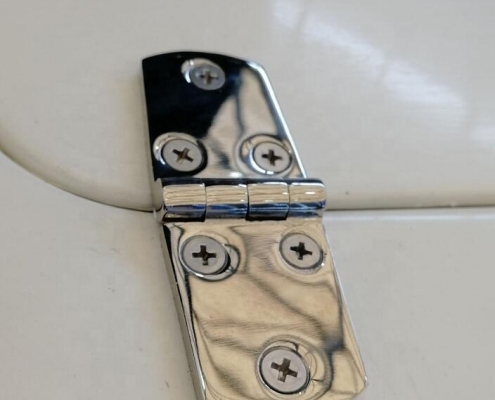 https://hiever-metalworks.com/wp-content/uploads/2019/06/316-Stainless-Steel-yacht-Marine-Door-hinge.jpg
707
704
Hiever Metalworks
http://hiever-metalworks.com/wp-content/uploads/2021/11/Hiever-Logo.png
Hiever Metalworks
2019-06-18 09:24:55
2021-12-17 11:28:09
What is Yacht Hinge Hardware?