Boat Fittings Stainless Steel 316 Deck Fill with Key for Oil Hose
Brand new boat accessory, such as marine boat deck key filler for fuel, diesel, waste, water, gas which consist of heavy duty 316 stainless steel. It has 2 fuel hose diameter: 38mm & 50mm for optional.
Hiever is your best supplier for marine deck key filler.
Marine Boat Deck Key Filler for Fuel, Diesel, Waste, Water, Gas38mm & 50mm Stainless Steel 316 Boat Fittings

These deck fills eliminate the need for deck keys. Just push down on the center of the cap and the spring-loaded grip piece comes up.  Turn the cap and the deck filler is opened.
Made of 316 stainless steel
Liquid type is stamped in color on the flange
For 1-1/2″ hose
In addition to the waste device, the cover has a chain attachment
There are five types markes on the boat tank filler : Fuel, Diesel, Water, Gas, Waste .
Condition: 100% Brand New
Color: Silver
Fuel Hose Diameter: 38mm (1.5in) / 50mm (2in) (optional)
Keyless Stainless Steel Boat Fuel Diesel Filler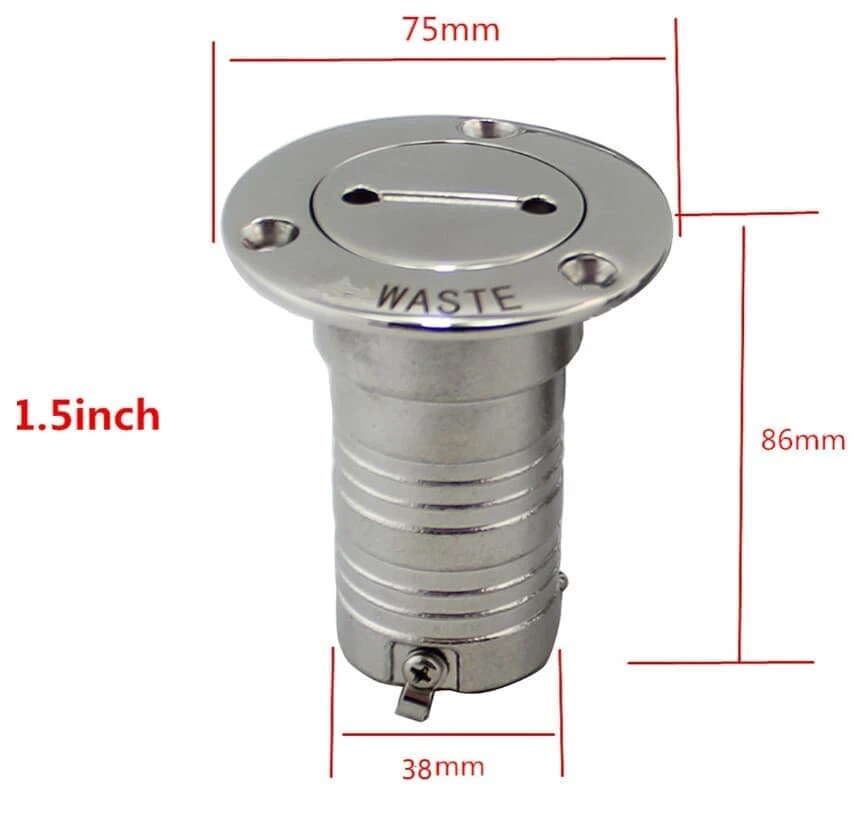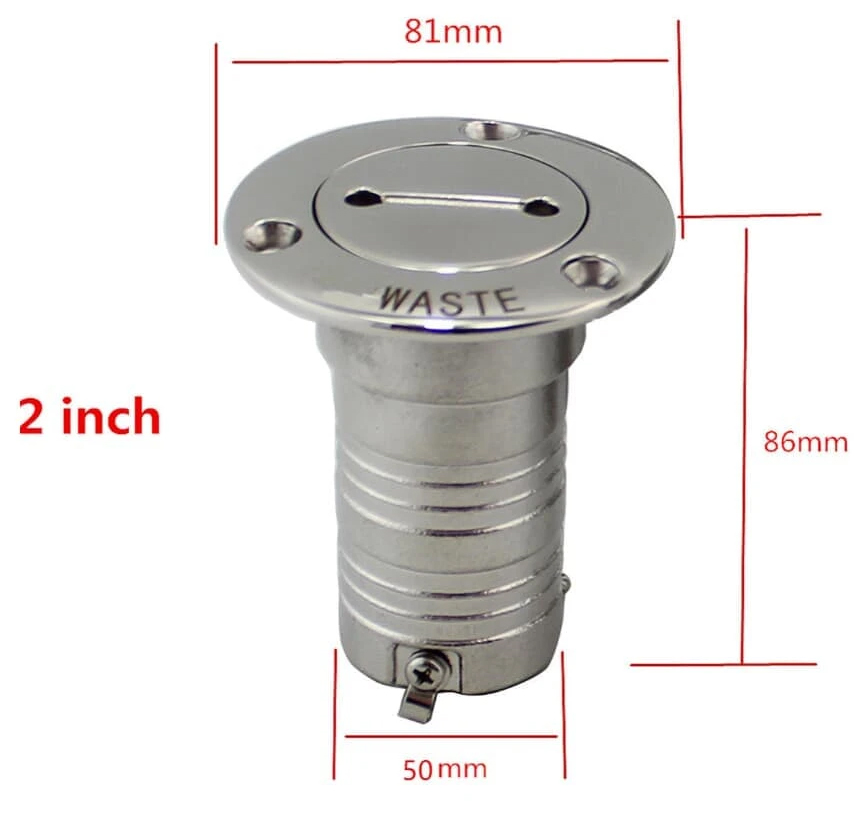 Want a Customized Quote ?