304/316 Stainless Steel Casted Hinge (60*60mm)Heavy Duty Hinge Factory Price
Stainless steel 304/316 hinges produced by investment casting processs is extremely strong and durable for long lifetime . After casting the main parts of the hinge , our experienced worker will assemble all the parts together by a stainless steel pin with suitable t fit clearance. Reasonable factory price is also the important factor for Hiever to develop more and more customers !
304/316 Stainless Steel Casting Hinge (60*60mm) Heavy Duty Hinge Factory Price
Marine grade 100% stainless steel
Dimension : 60 *60mm*7mm
Surface Finishe : Mirror Polished or Nature casting surface

Feature of heavy duty cast hinges :
 The size is larger than ordinary hinges, which is determined by the high load-bearing required, thus heavy-duty hinges with heavy load-bearing capacity will be relatively large in dimension.
 The shaft core pin is relatively thick, because the bearing capacity of the hinge is mainly borne by the shaft core. The quality of the shaft core is directly related to the service life of the hinge. Normally, the shaft core of  heavy duty hinge is thick;
Heavy-duty hinges have a large load-bearing capacity, which is its most important function, mainly load-bearing. Multiple installations can be installed during installation to achieve greater load-bearing effect.
Heavy-duty hinges are generally made of stainless steel and are usually produced by casting. Because heavy-duty hinges need to bear a relatively large weight, the hinges  formed by stamping may not be able to bear too much weight capacity, while heavy-duty hinges made of casting can be designed to the desired thickness, and the structure can be designed much complicated.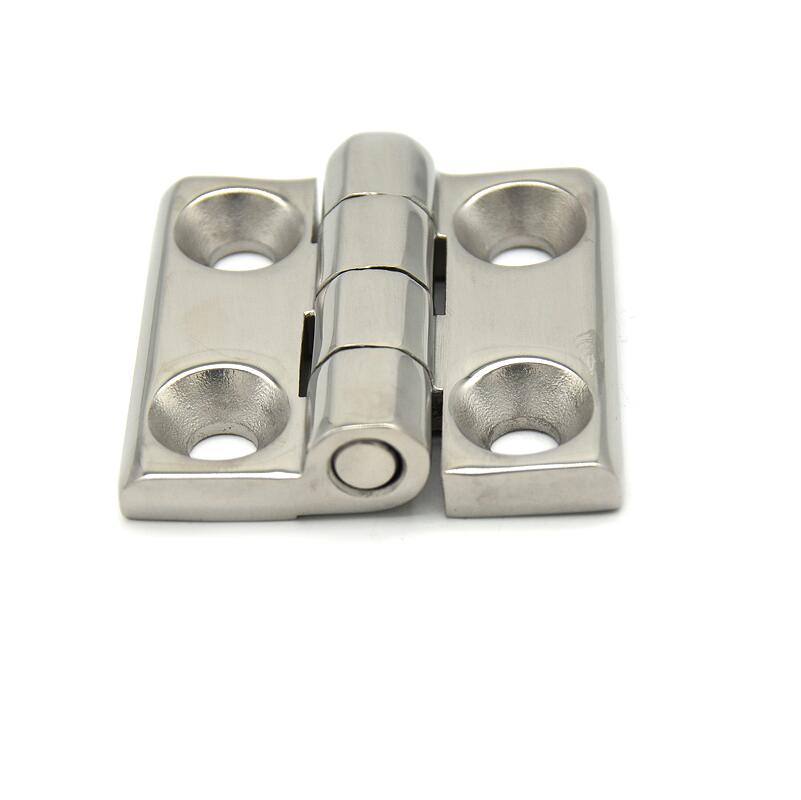 Want a Customized Quote ?