304/316 Stainless Steel Casted Hinge (60*60mm)Heavy Duty Industrial Hinge Factory Price
Stainless steel 304/316 hinges produced by investment casting process is extremely strong and durable for long lifetime. After casting, our experienced workers assemble the hinge leaves together by a stainless-steel pin with suitable fit clearance. Low factory price is also the important factor for this heavy-duty industrial hinge to win the market. Send your inquiry without hesitate to us!
304/316 Stainless Steel Casting Hinge (60*60mm) Heavy Duty Industrial Hinge Factory Price
Marine grade 100% stainless steel
Dimension: 60 *60mm*7mm
Surface Finish: Mirror Polished or Nature casting surface
Customized available with customer sample or drawings
Feature of 60*60mm heavy duty industrial casted  hinges:
The size 60*60*7mm heavy duty industrial hinges are adopted for the occasions which the high load bearing required, thus heavy-duty hinges with heavy load-bearing capacity will be relatively large in dimension too.
The shaft core pin is relatively thicker, because the bearing capacity of the hinge is mainly borne by the shaft core. The quality of the shaft core is directly related to the service life of the hinge.
Heavy-duty industrial hinges are generally made of stainless steel and are usually produced by investment casting. Since heavy-duty hinges need to bear big strength, the hinges formed by stamping may not be able to bear.
The surface options, normally there are three solutions: mirror polishing is the most popular choice; wiredrawing polishing, also called brushed satin surface, this is popular in some civil application, such as furniture, fitness equipment etc.; the most economical is the natural casting surface without any polishing, this is recommended for the places that the hinge installation is hidden.
Material can be chosen from SS304 or 316, 316 is marine grade with higher price than SS304.
Photo Show for 60*60*7 mm heavy duty hinge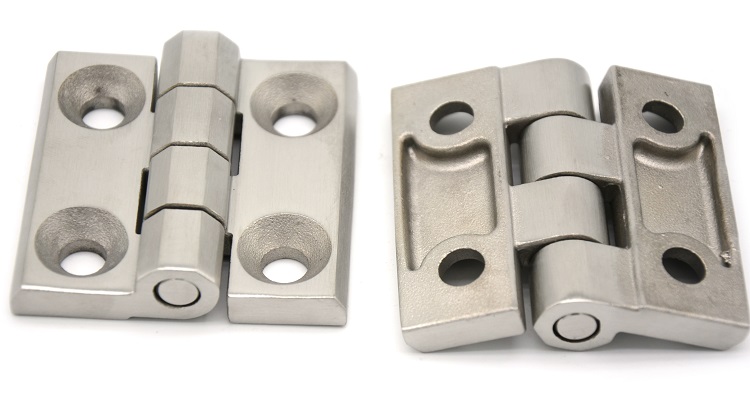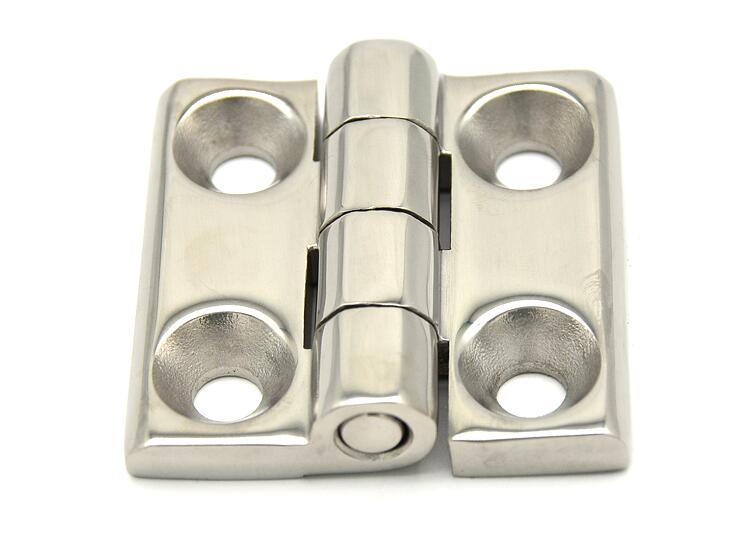 Brushed Satin / Wiredrawing  Surface( Left Hinge )
         Mirror Polished Surface ( Right Hinge )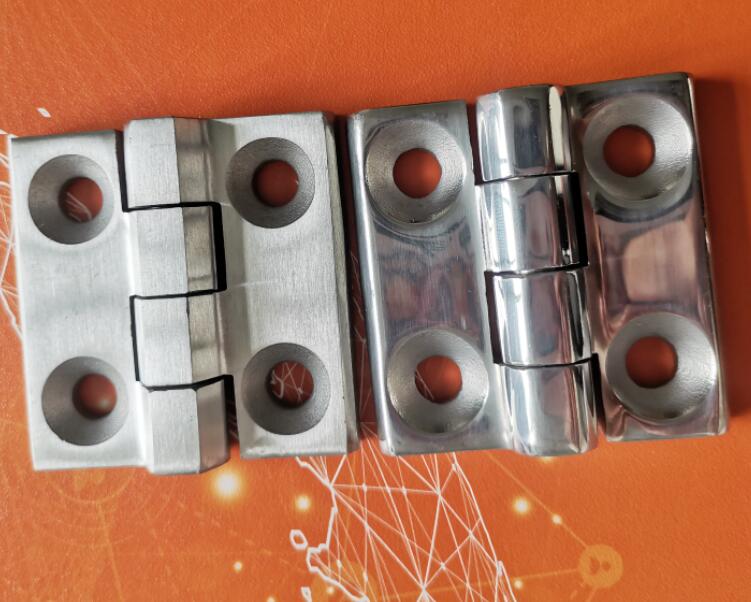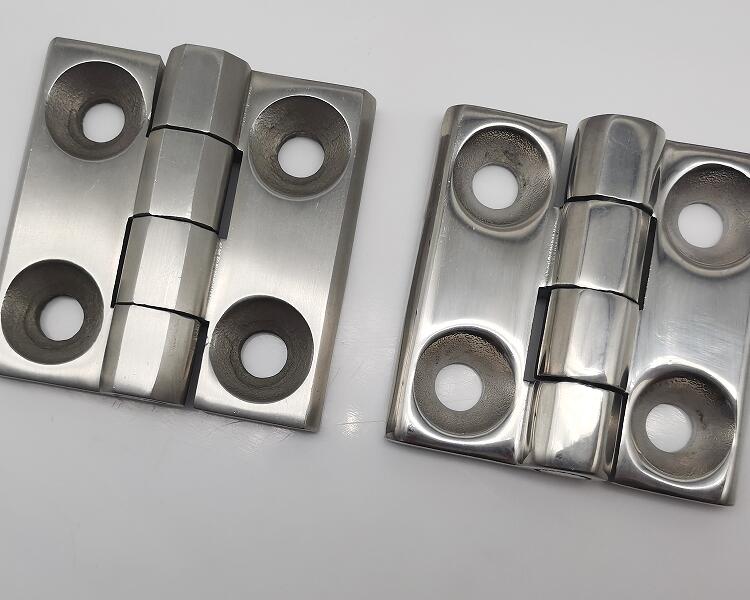 Difference between the non polished surface and mirror polished surface :