Polished Stainless Steel Boat Cabinet Hinge (40*40mm) Industrial Heavy Duty Stainless Steel Hinge
Although 40*40mm stainless steel hinge is small dimension, there is not doubt for its stable performance, high strength,and long lifetime , even many years fly , you will be also thanksful for your correct choice for the high grade stainless steel heady duty hinges!
Polished Stainless Steel Marine Boat Cabinet Hinge (40*40mm)/ Heavy Duty Stainless Steel Hinge
Marine grade 100% stainless steel
Dimension : 40 *40*4.5mm
Surface Finishe : Mirror Polished
Feature : Stainless steel casting hinges (40*40mm) are produced by silica sol precision casting  ,heavy and strong than the stamping hinges . The investment casting hinges are heavy duty ,anti-corrosive, durable , which are popular with the application of  big electrical control panel ,  heavy gate/door ,  industrial equipment fittings ,  marine boat etc . We can offer both the blank hinge parts and the surface polished hinges , or let us know the application occasion , let us offer the professional advice for your choice!
 Hiever accepts OEM orders ,just send us the detailed drawing or real samples for quoatation, always welcome your inquiry and communication !
Similar  Recommendation : 38*38mm (1-1/2″*1-1/2″)Stainless Steel Marine Grade Hinge For Your Optional .
Drawing for 30*30mm,40*40mm,50*50mm,60*60mm stainless heavy duty hinges :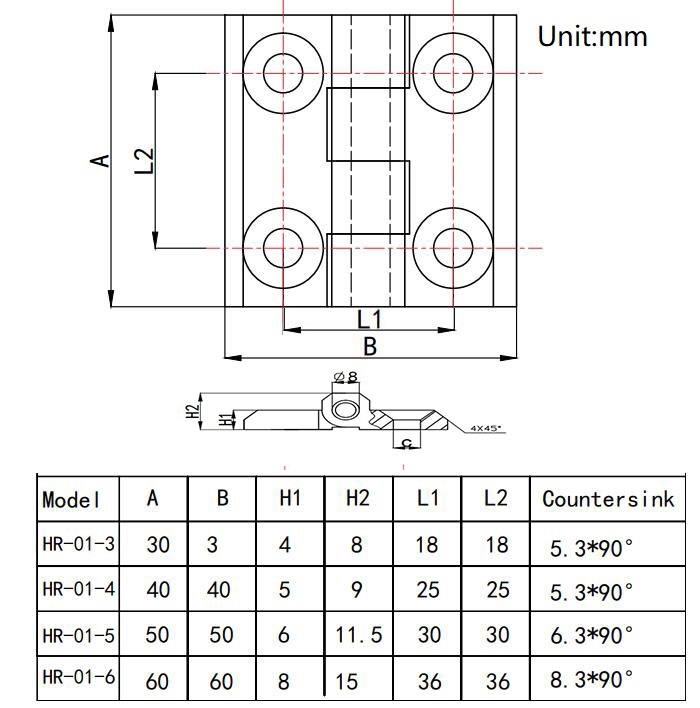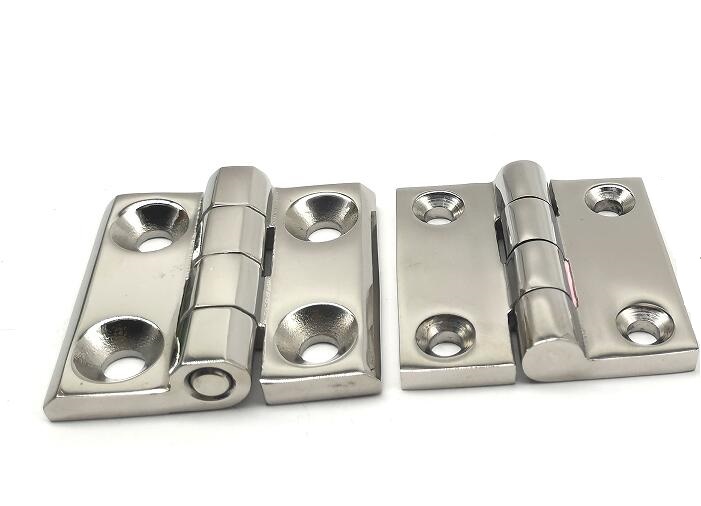 Want a Customized Quote ?