30 Degree Round Stanchion base for pipe 22/25/32mm Marine Grade Pipe Fittings
Hand rail base is made from Cast 316 stainless steel for superior corrosion resistance, available to fit commonly used hand rail tubing, have several angles offered to match the needs of the application, includes set screws to lock tubing in place and provide a clean look.
.
30 Degree Round Stanchion Base for pipe 22/25/32mm Marine Grade Pipe Fittings
Material:Stainless steel AISI 316
Feature :Heavy duty 316 grade stainless steel construction for enhancing its strength and durability.Surface with mirror polishing finish, strong corrosion resistance in the saltwater environment. Suitable for :ship's yacht, FRP yachts, inflatable boats, all kinds of yacht yacht, etc .There are round shape 30 degree marine grade SS316 stanchion base , 45 degree stanchion base , 60 degree stanchion base , 90 degree stanchion base recommended for your chioce. These high quality marine grade pipe fitting hardwares are with regular stock for fast delivery to clients .
Condition: 100% Brand New
Color: Silver
Size: Round Base for Pipe :22 mm or 25mm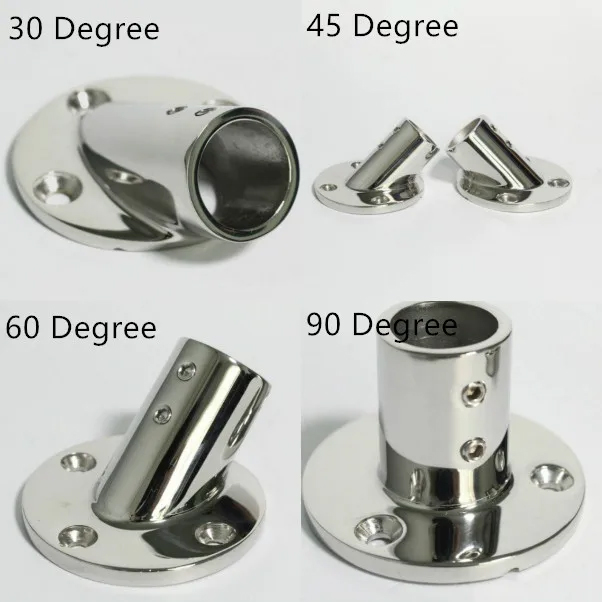 Want a Customized Quote ?