How to Find the Best Marine Hinges Manufacturers
 The marine hinges or hardware products are specifically engineered to be durable and withstand extreme conditions. A wide variety of materials are used in the fabrication of the marine hinges including forged or stamped metal, stainless steel, and even titanium. Depending on the use of the marine hinges, they can be made of lightweight aluminum or heavy-duty stainless steel.Also, make sure that the manufacturer you select has extensive technical support when needed, because when you do need to call the manufacturer for any assistance, you can get professional and  timely feedback . 

    To ensure that your marine hinges continue to work effectively, it is critical that the manufacturer you choose offers lifetime warranty coverage. This type of assurance is particularly important for those who make regular use of their marine hinges. Additionally, in addition to the lifetime warranty, it is important to find out if there are any other types of warranty available from the manufacturer.

    By choosing a reputable manufacturer, you can be confident that you are purchasing quality marine hinges. The next time you are faced with the decision of which hinge to purchase, take a look at the marine hinges that the manufacturer offers. You may be surprised to find that the company you have chosen offers many models of quality hinges. Regardless of the model you choose, it is important to make sure that you are getting the best deal possible.

    Hiever offer High Quality Marine Grade Industrial Hinges and the 24-hour after-sale service , you can also enjoy the free new product design service, just send us the real sample as well as order quantity to get the best price.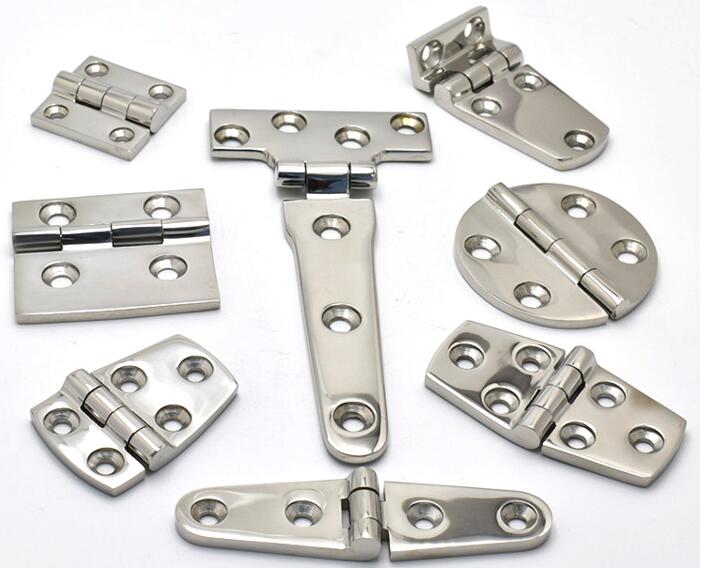 https://hiever-metalworks.com/wp-content/uploads/2021/11/1-210P5110144596.jpg
568
706
Hiever Metalworks
http://hiever-metalworks.com/wp-content/uploads/2021/11/Hiever-Logo.png
Hiever Metalworks
2020-06-24 09:03:23
2021-12-14 06:57:41
How to Find the Best Marine Hinges Manufacturers